RSNA 2020 will held by virtual way due to the COVID-19, ANKE team still presents you the best experiences by our own way.
In the early winter of each year, all the radiologists and medical imaging companies will usher in the biggest festival of the year-RSNA (Radiology Society of North America). However, due to the COVID-19, the RSNA physical exhibition had been canceled and it will take place by virtual way.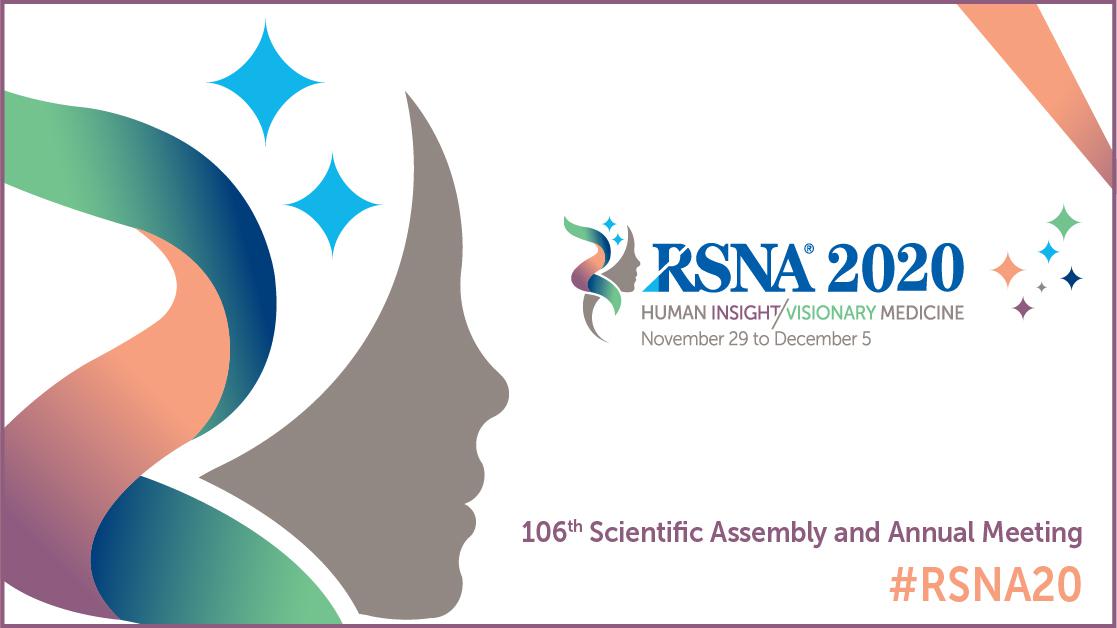 The theme of the RSNA 2020 is "HUMAN INSIGHT, VISIONARY MEDICINE". As a high-tech medical imaging enterprise, ANKE had more and more applied the AI technologies to our CT/MRI products to achieve smart imaging. Although the COVID-19 pandemic has become an obstacle for us to have face to face exchange during this year, ANKE will never stop the pace of progress and innovation. During 2020, ANKE still has made many magnificent changes and some creative plans for the future.
We had released the fully AI powered 128-slice CT scanner-ANATOM Precision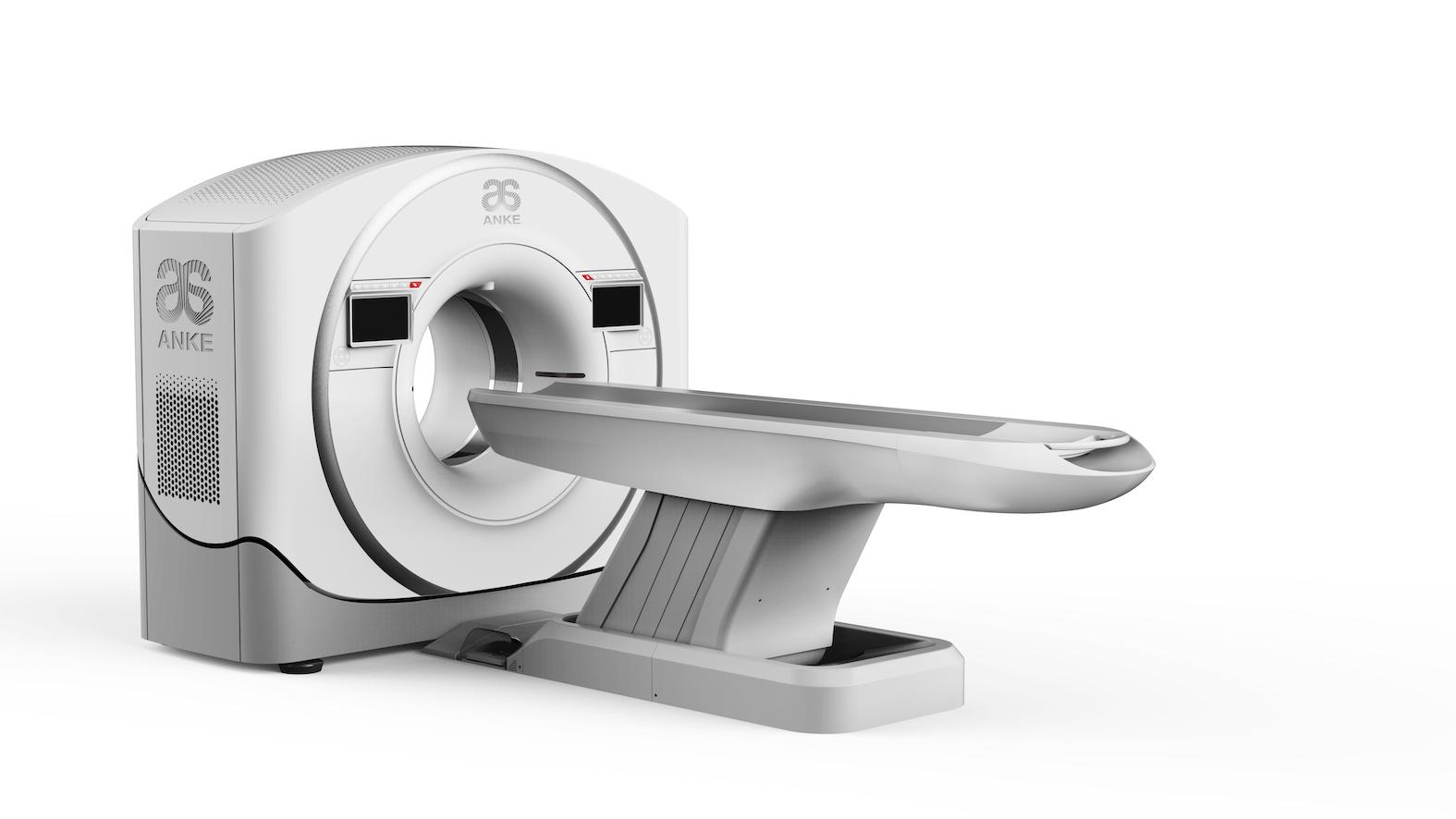 Also, the super star, 256-slice CT scanner-ANATOM S800 is coming soon.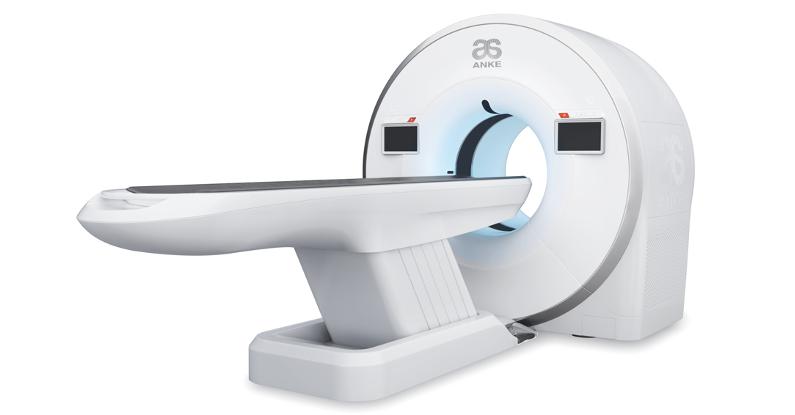 Also, we released the new cover of ANATOM Fit Series to maximize the compact design of CT scanner.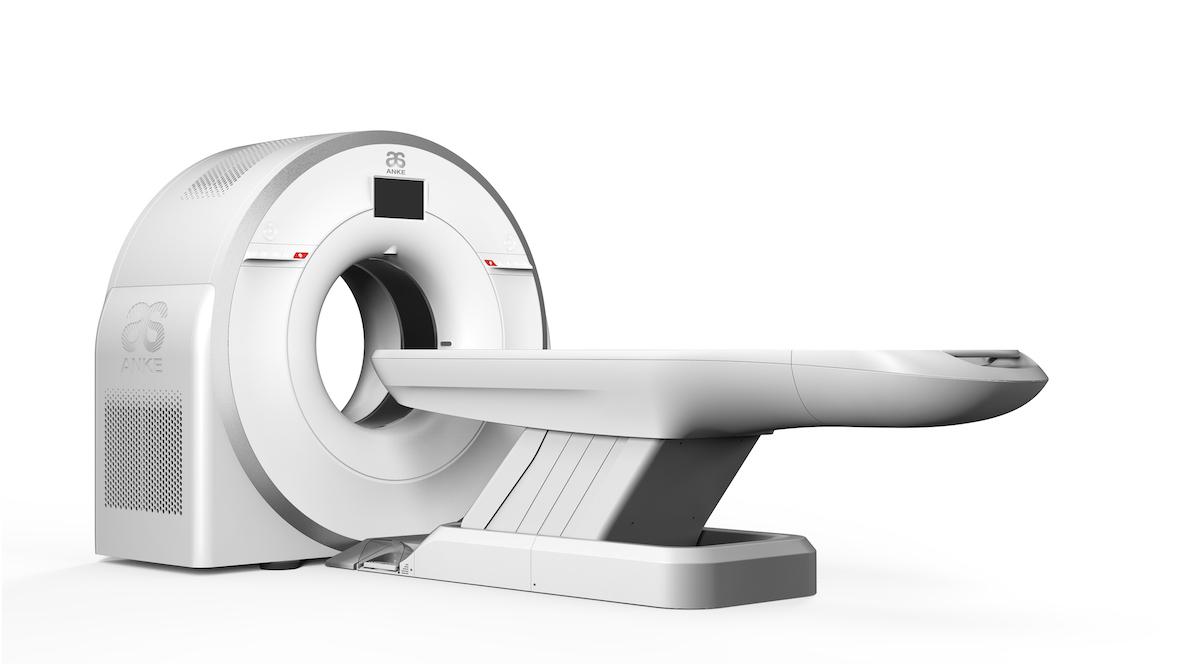 In addition, our Superconducting MRI still on going, the SuperMark 3.0T will release soon.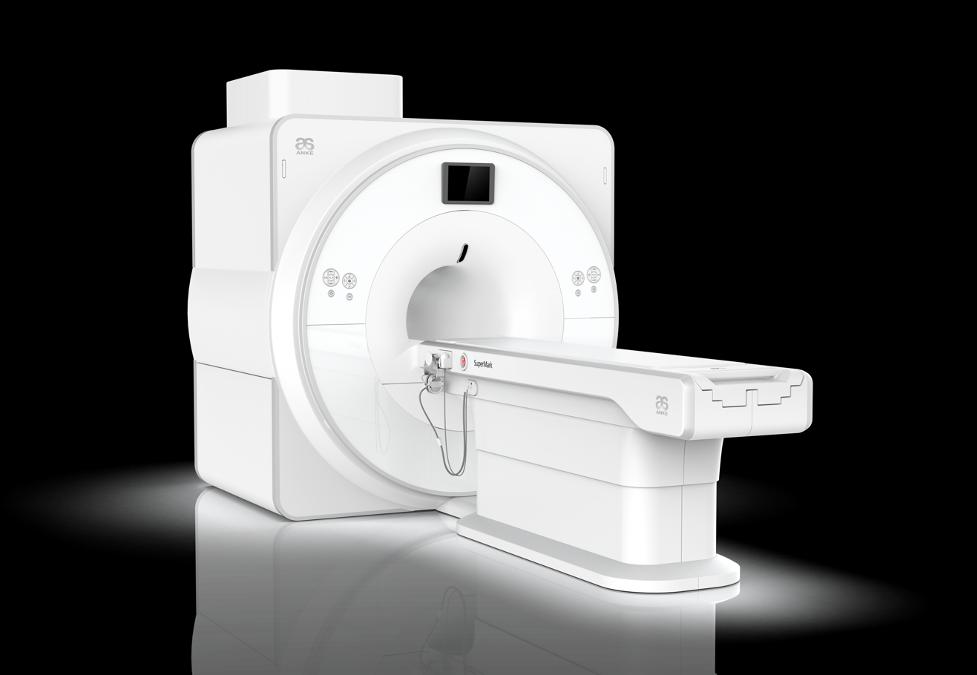 And these are not all of ours…
Also, don't forget to visit RSNA 2020 virtual exhibition. ANKE's team will be there from 29th of November and 5th of December, welcome to visit ANKE's online booth and we will waiting for your kind visit.
How to join the RSNA virtual exhibition?
You just need 4 steps to create an account and find Shenzhen Anke High-tech Co., Ltd.
Firstly, you need to go to the RSNA virtual exhibition website.
Please follow this link www.rsna.org/annual-meeting to find register now to create a new account or login to existing account.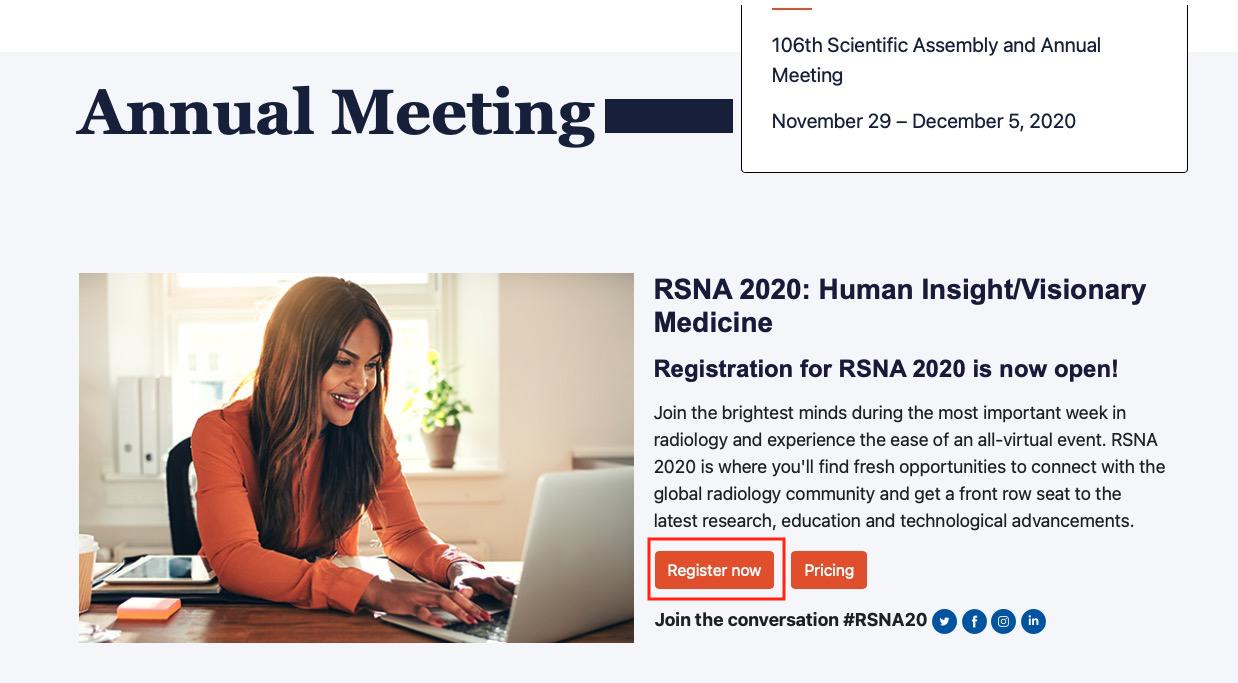 Then you will go to the registration page. If you don't have an account, you can click the Create a new user account to login as a new user.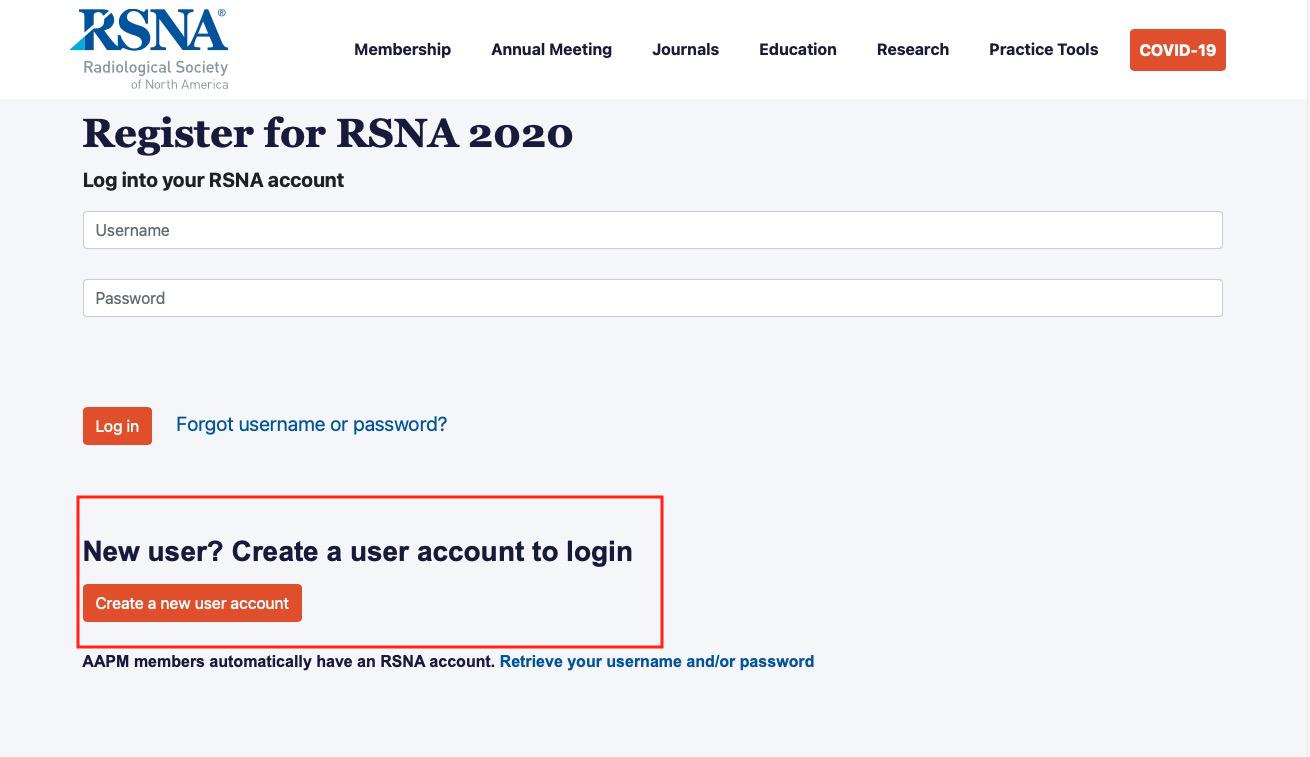 Thirdly, fill in the mandatory blanks, to fulfill required information.
After this step, the next page will give you a notification which means the new user account initiated. You will receive a confirmation email as well.

When you click continue, you will enter a new confirmation page, then you have 6 steps to complete the whole process. Once you finished, it means you registered successful completely.
Once you entered the RSNA virtual exhibition page, you need find the button in the top right corner to login by using your new user account.
Once you logged in, you can find different functional tabs in the page. You can choose what you want to explore.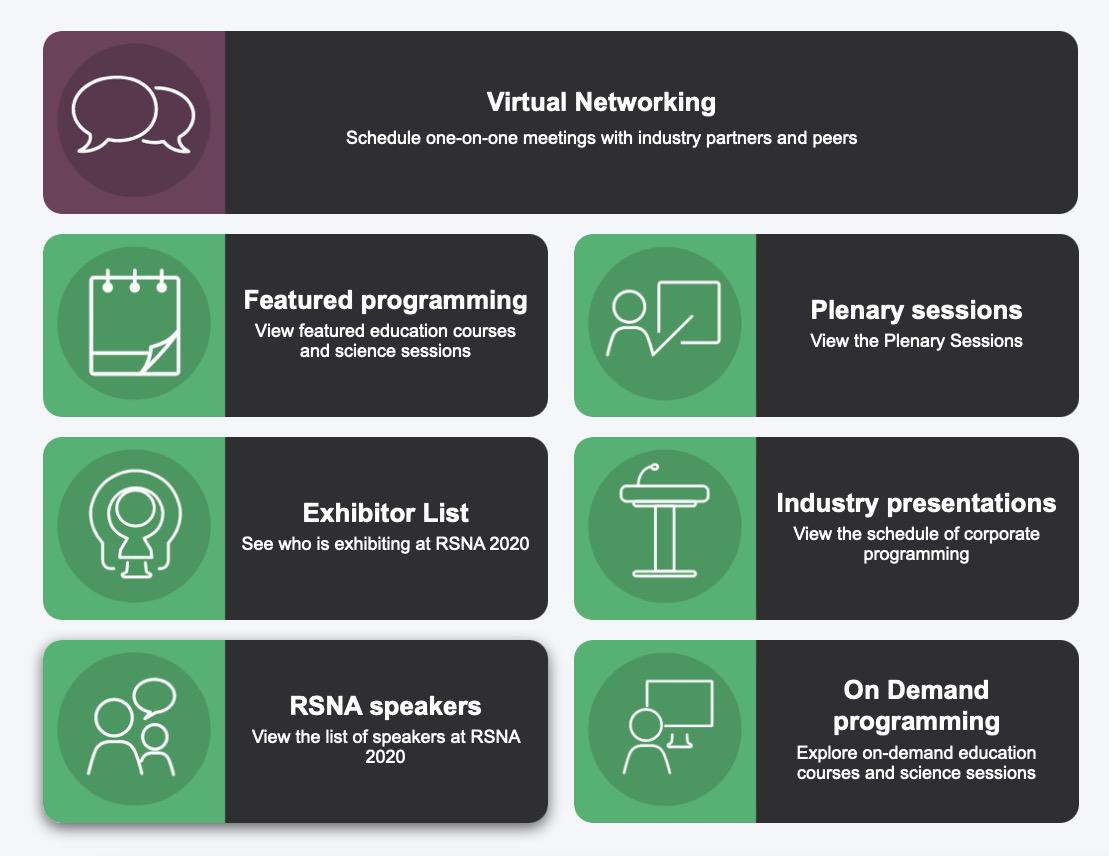 Don't forget to go to Virtual Networking tab, you can take this chance to connect with ANKE's international sales & marketing team.
In addition, find ANKE's logo in exhibitor list page, or try entering "Shenzhen Anke" in RSNA system browser, come to visit our online booth to know more about ANKE.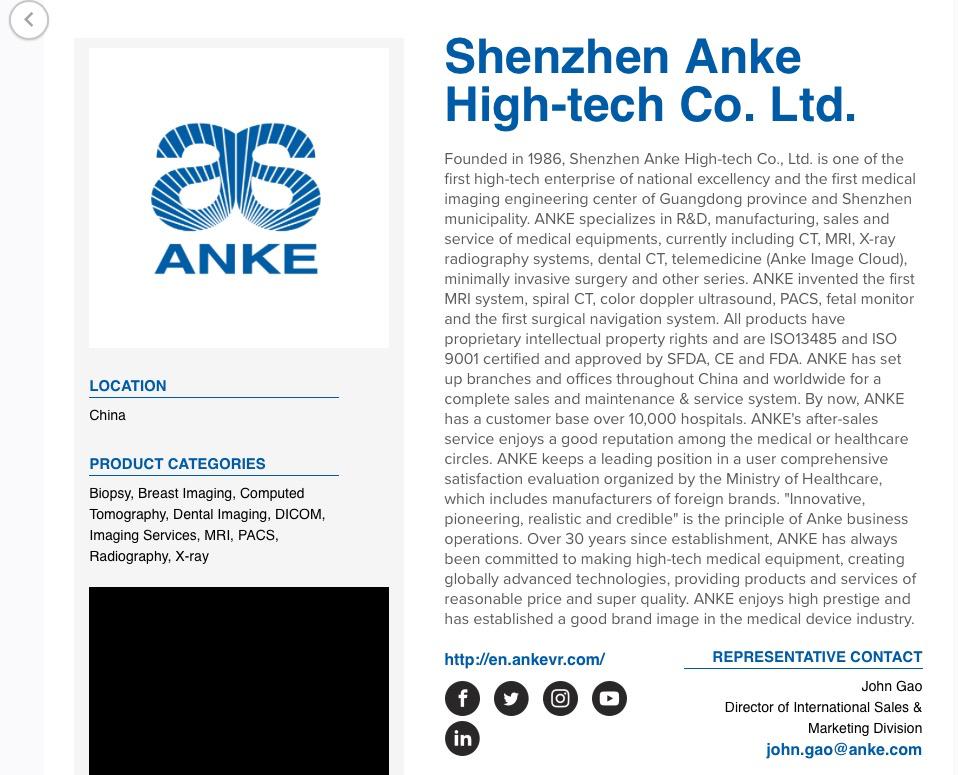 Although 2020 is a really tough year for all of us, it can't stop our friendship and the willingness of cooperation. We believe we can conquer the COVID-19 together.
Lastly, enjoy the RSNA 2020 virtual exhibition. Hope you will like this "ANKE tour".