The Spectacular 256 slice CT-ANATOM S800 was unveiled and released gorgeously in in Xi'an in December 2020.
Foreword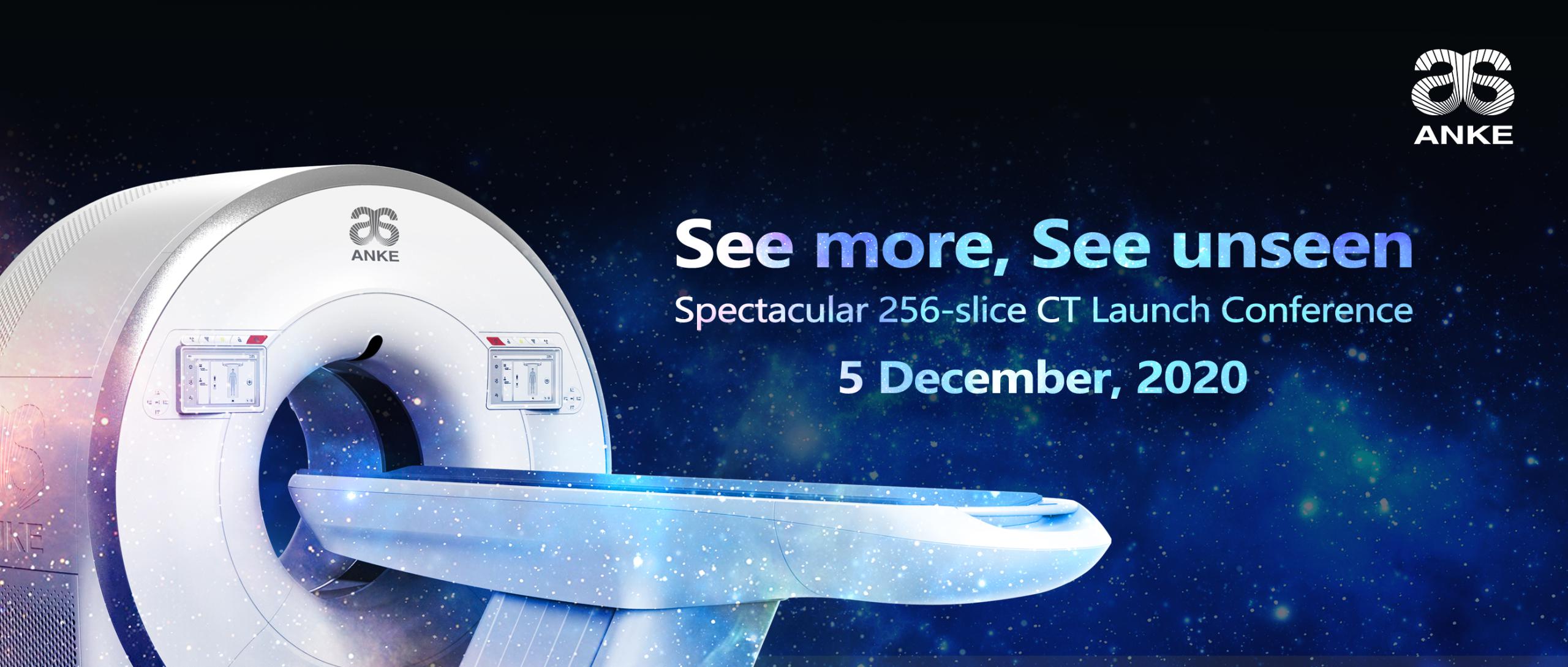 The year of 2020 is really tough for everyone, recently, we had just walked through the golden Autumn, and completed the one of the grandest conferences in APEC area-CMEF, and we ushered the most famous medical imaging experts conference-Chang'an City Forum.
This time, ANKE also brought our latest super star in our CT family-Spectacular 256 slice CT, was named as ANATOM S800 to join this conference, and we successfully held a release conference for this outstanding CT scanner. The integration of various new technologies and the excellent combined service work of all ANKE's employees have been highly praised by the attendees and experts in medical imaging area.
ANKE, the very first Chinese medical device enterprise as well as the earliest medical imaging manufacturer with the totally independent R&D team, will also welcome her 35th birthday on 31st of December in 2020. Over 3 decades efforts and progress had made ANKE achieved spectacular performance. ANKE, it always respects the inheritance of history and culture, strengthen exchanges and learning with senior medical experts and radiologists, it also constantly keeps the pace of the era, applying AI to imaging technology, optimizing imaging diagnosis and treatment solutions, and achieving higher "Smart Medical" achievement. ANATOM S800 will lead ANKE and more professionals in imaging area to a higher level.
The Chang'an City Forum- The integration of historical heritage and technology innovation
On 5th of December, the Chang'an City Forum has been held successfully in Chinese antient capital of thirteen dynasties-Xi'an. This conference not only had gathered many outstanding medical imaging enterprises such as SIEMENS, GE, Philips, ANKE and so on, but also invited many professional ragiologidst in medical imaging field to have academic lectures.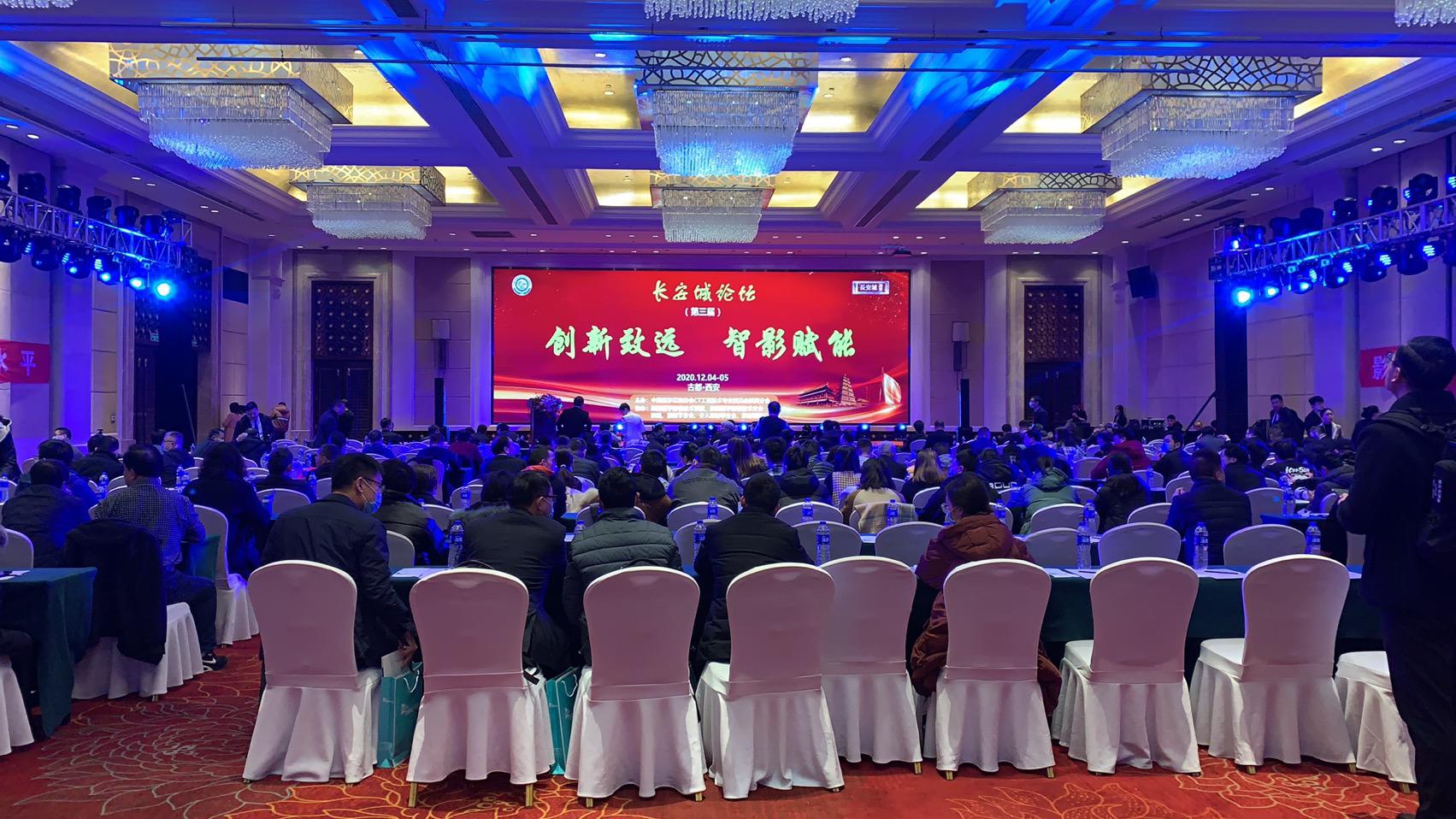 Based on this exciting forum, the experts and professionals had shared their new developed technologies and also had predicted the future development direction of medical imaging. It is no doubt the medical imaging will more and more impact human's life and the future medicine. Especially in the year of 2020, the radiology and medical imaging devices had more and more played an unprecendented role, because of the COVID-19, the CT scanner had become the primary equipment of different departments in hospitals. It can effectively avoid the drawbacks of conventional epodemic inspection methods, because CT has more accuracy of the diagnosis, more efficient screening progress.
In addition, this forum had invited some senior experts to had made some professional lectures, which had pointed out the clinical values of CT scanner. It is very obvious the CT is not only one of the most accurate high quality diagnosis accessiblity, moreover, CT can be effectively applied inside a truck or a bus, which can help some remote areas to have medical diagnosis. Beside, with more and more popularity of the AI, it must be applied in more and more different areas to provide professional assistance in human 's daily life, same as the medicine area. Also, the COVID-19 promotes online communication and online training for colleagues, and also promotes the application of 5G in the field of medical imaging.
As one of the most professional and honorable medical imaging manufacturers, ANKE made many excellent contribution during the COVID-19 period, except the CT donation and after sales support, ANKE also released shelter CT, mobile CT (vehicle-mounted CT) to meet customers' needs. In this Chang'an City Forum, ANKE had won the "Excellent Enterprise" award.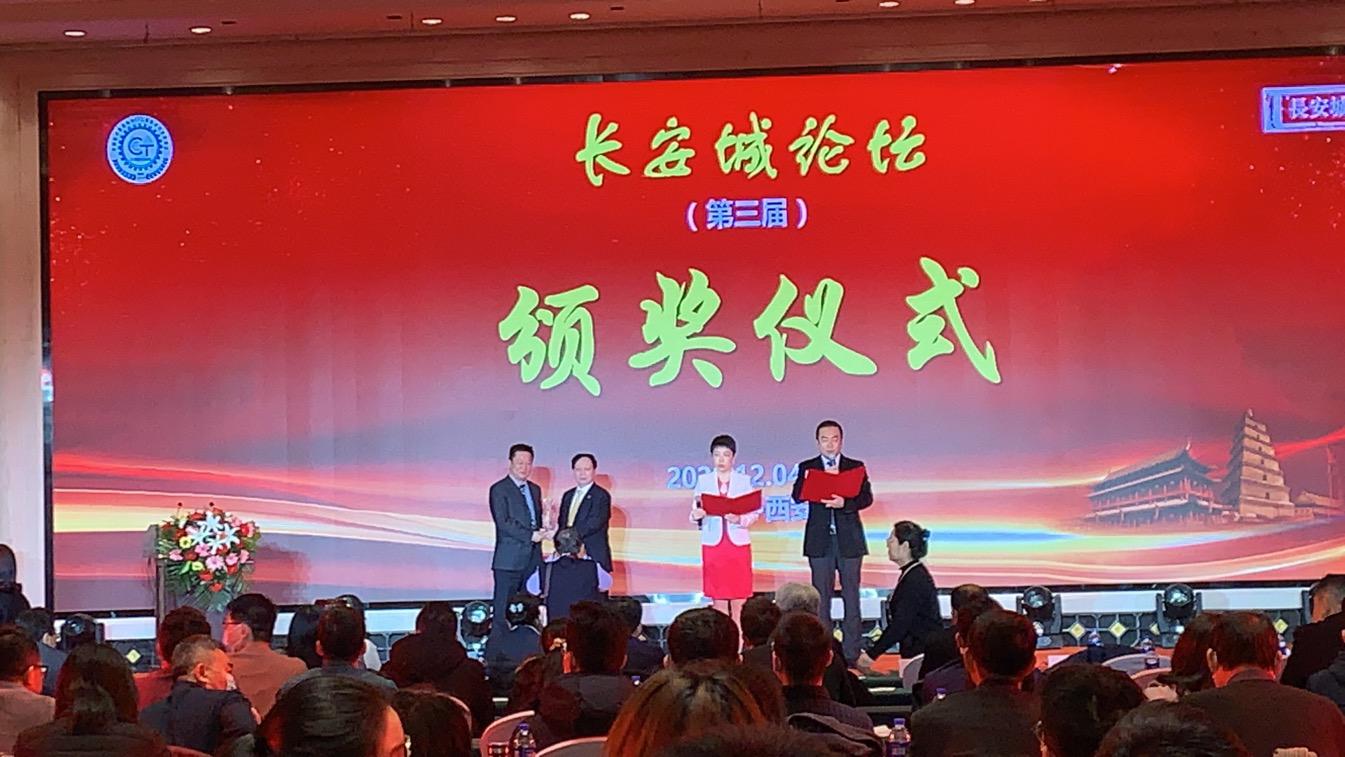 ANKE's representative-Mr. Zhu Lingming represented the company to accept the "Excellent Enterprise" Award
ANATOM S800 Launching Conference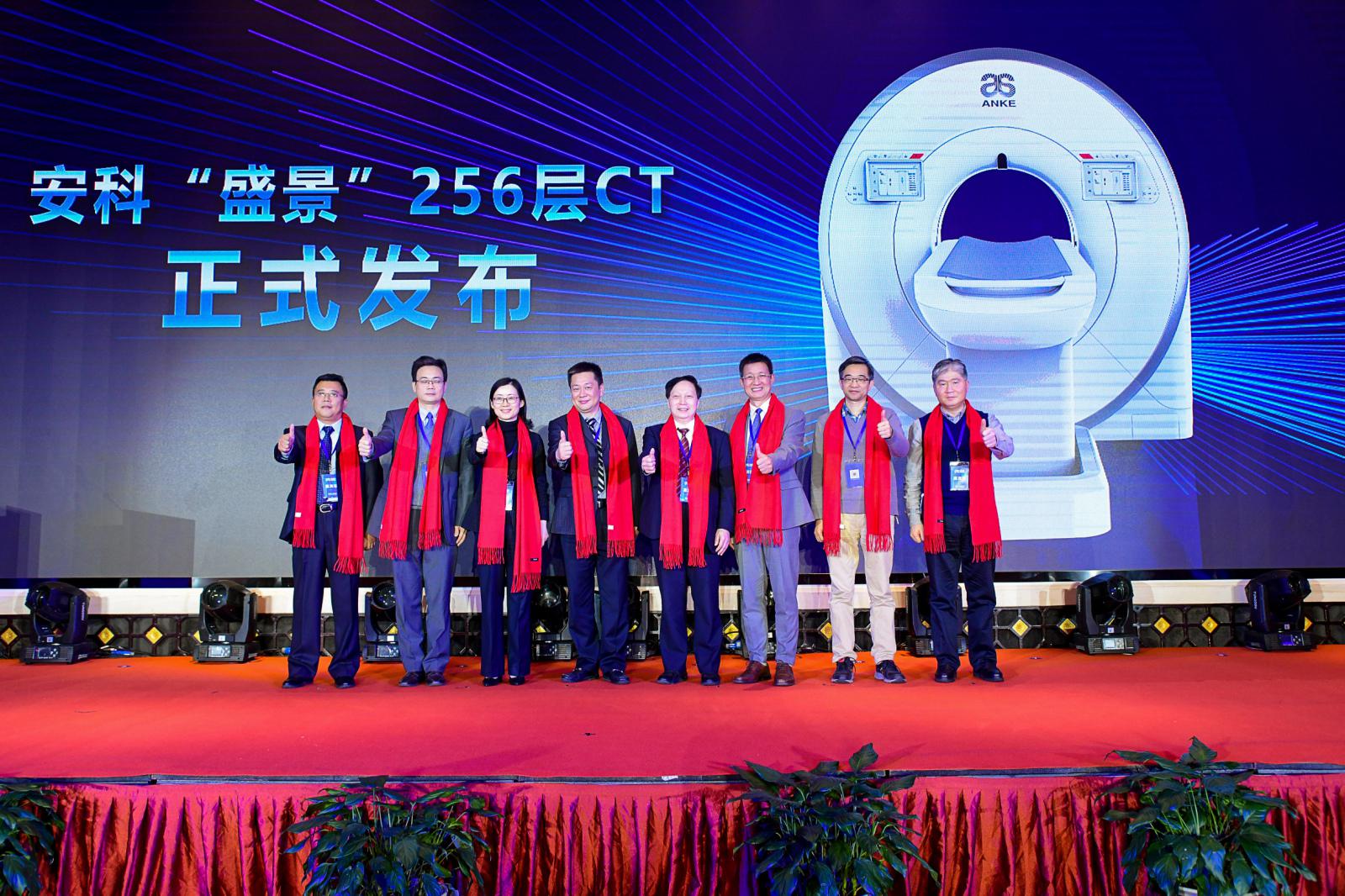 After the Chang'an City Forum Lecture, ANKE started the ANATOM S800 Release Conference. The year 2020 is coming to the end, through the efforts and commitement of R&D team, ANKE finally launched a new blockbuster in the last month of 2020. In 2020, many companies will have an extremely difficult year. But during this period, ANKE has been adhering to the spirit of hard work and innovation, it released the latest high-end Spectacular 256-slice CT-ANATOM S800 when it is about to celebrate its 35th birthday.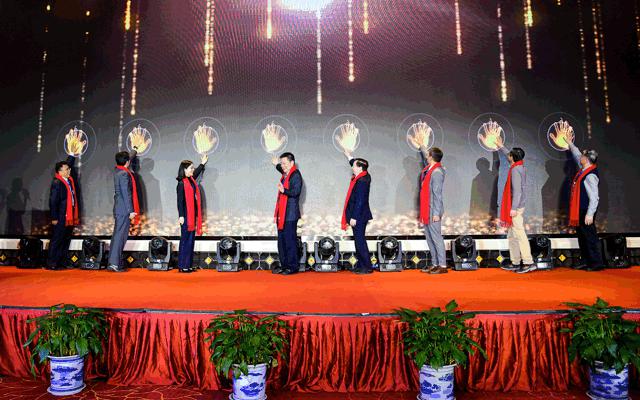 The spectacular 256-slice CT launched successfully
After the launching conference, the Marketing Director-Mr. Fu Fengbin had made a full description of ANATOM S800. ANATOM S800 is ANKE's latest high-end CT which is fully AI powered. Besides, it is also a perfect integration with ANKE's latest CT technologies.
Mr.Fu Fengbin introduced the product details of ANATOM S800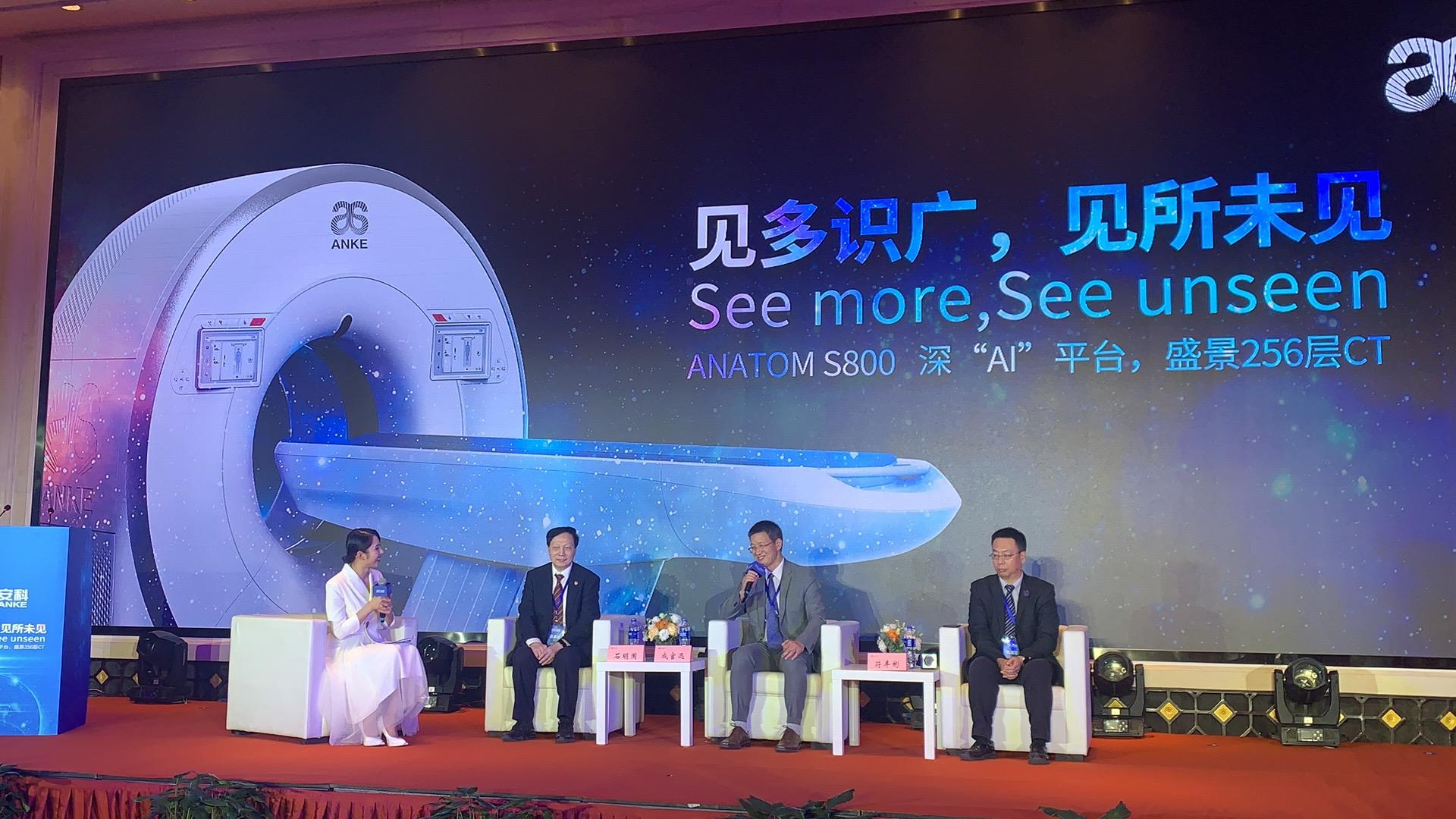 Mr.Fu Fengbin represented ANKE to have academic exchange and communication with professional radiologists