Let us take you to review of the 84th CMEF, ANKE successfully attended the first grand medical fair in spring of 2021.
The year of 2021 is the second year after the outbreak of COVID-19, after a year and a half of stubborn resistance to the epidemic, many companies have worked hard and back in business.
On the other hand, the year of 2021 is the 35th anniversary for Shenzhen Anke High-tech Co., Ltd. As the most honorable and historical medical enterprise in China, we had delivered more than ten different spectacular products to CMEF 2021, by delivering the main theme as "35 Prosperous Years, Imaging Your Dream" to celebrate ANKE's 35th anniversary by the technology strength and wonderful presentation on site.
Let's take a quick view of ANKE@ CMEF 2021.
About CMEF 2021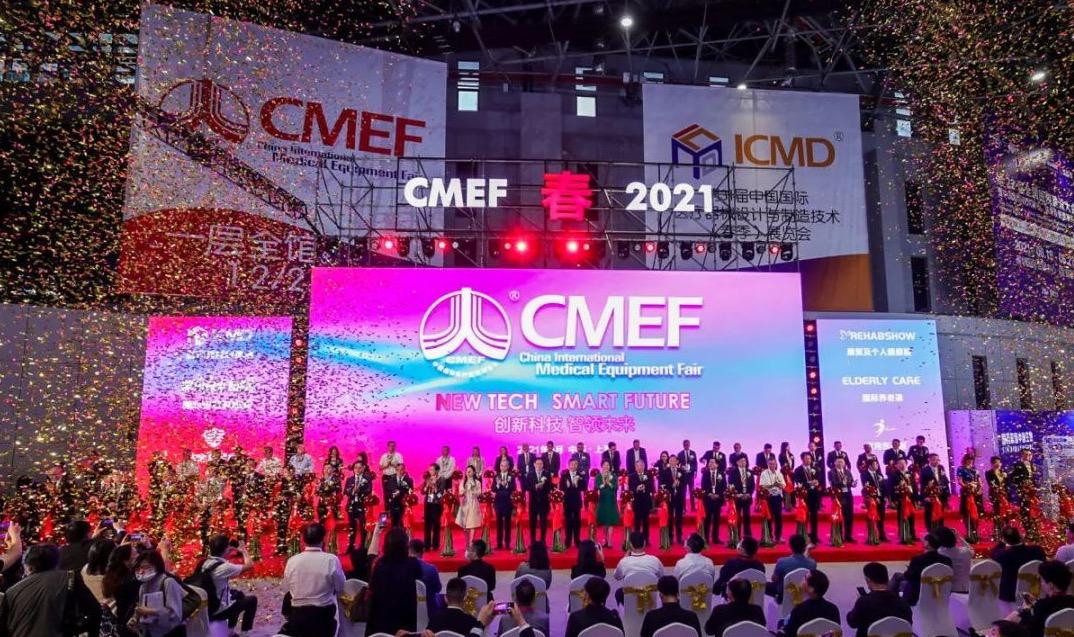 CMEF, whose full name is China International Medical Equipment Fair, is the most authoratative medical event, it has the overwhelming brand effect in China and now it had already developed as one of the most effective Asian-Pacific medical fair over the world. It attracts thousands of exhibitors and tens of thousands of visitors every year.

In 2021, CMEF took "New Tech, Smart Future" as the main theme, and created more than 10 exhibition halls contains more than 5000 exhibitors. Among these exhibition halls, the most crouded and interesting sreas are the Hall 3&4, there are located many famous medical companiers and groups. After the COVID-2019, more and more enterprises had pay more attention to the AI-assisted medical technologies and intelligent medical solutions, the grand occasion in Hall 3& 4 had presented the "Art of Imaging and Lights". Maybe ANKE is not the brightest star among the companies, but we are still dazzling, attracting many audiences with our unique charm.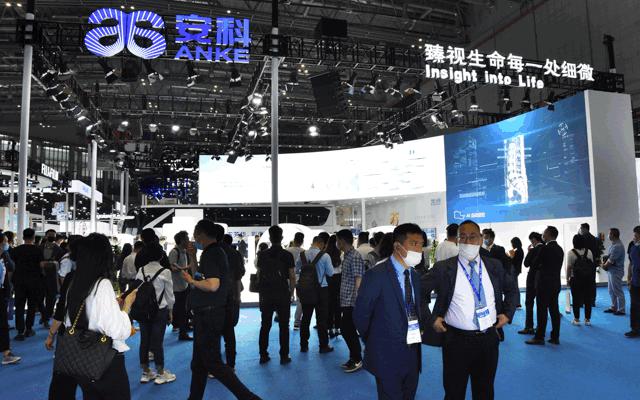 35 Prosperous Years, Imaging Your Dream-ANKE@CMEF 2021 review
Over the past 35 years, ANKE has always been adhering to the principle of "Innovation, Extension, Truth-seeking, and Trustworthy", with the aim of developing Chinese high-tech medical device industry and catching up with the world's advanced level, relying on reasonable prices, sophisticated products and high-quality services. While ANKE has achieved continuous development with its own results, it has also made great contributions to the rise both of the domestic&overseas medical device industry, and is still innovating and forging ahead.
The grand view of ANKE's booth@CMEF 2021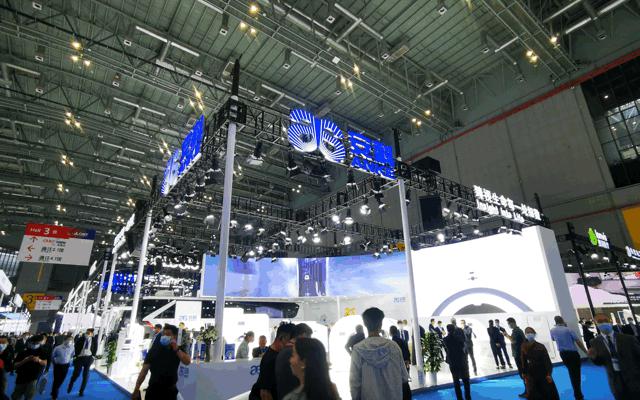 The grand view of ANKE's booth in CMEF 2021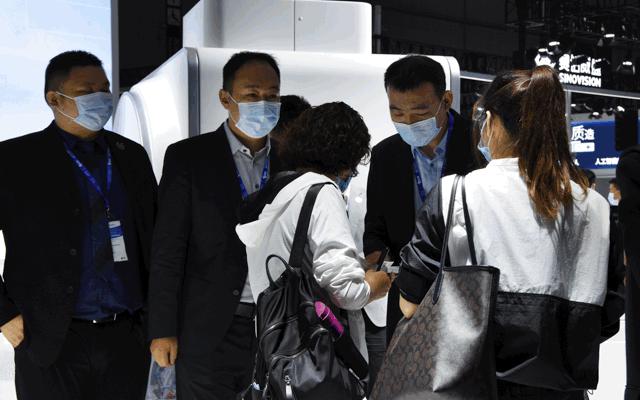 Our audiences had showed their strong interests of our products
A variety of products presented wonderfully on site
From 13th to 16th of May, ANKE had successfully attended the four days CMEF by presenting our brilliant products. As a 35-year-old professional medical imaging manufacturer, ANKE's product line almost contains all the imaging products, and it exhibited most of our flagship products which including CT series - ANATOM S800 (256-slice CT), ANATOM Precision (128-slice CT), ANATOM Fit Series, Vehicle-mounted mobile CT (luxury bus version) , superconducting MRI series-SuperMark 1.5T, Open-shaped MRI series, Digital Mammography System-ASR-4000T, Floor-mounted/Dual-pillar DR system-ASR-6850P, high-pressure Injectors and minimally invasive equipment.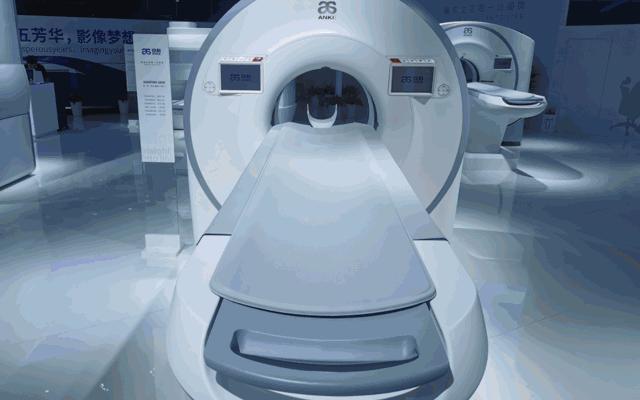 More than 10 flagship products had been exhibited
Besides, ANKE's professional and passionate product managers had shared their opinions and made very detailed presentations to make better understanding for the audiences, it promoted the occasional exchange and communication. In addition, we had settled the clinical images viewing area to provide convenience for audiences to check our excellent clinical images.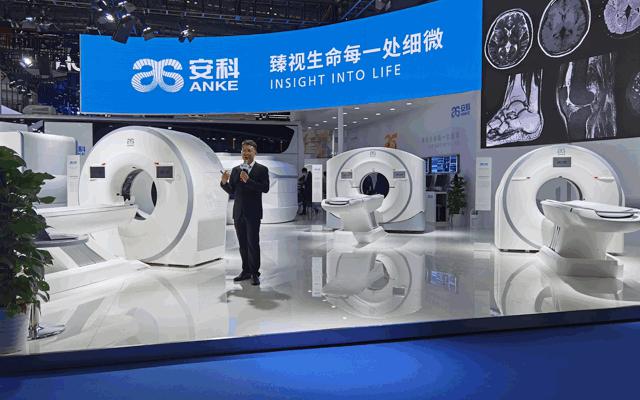 The elegant violin plays with the passion of China Red, playing the enthusiasm of "Made in China"
The violin as one of the most elegant and exquisite music instruments, it always represented the interesting sentiment and beautiful visions for the future. This time, ANKE had invited a couple of young and passionate musicians, wearing red dresses representing China's representative color, play a song "Pirates of the Caribbean" to blast the audiences. ANKE, we are not only a high-tech medical company, with respects of life and science, but also a passionate trailblazer. After 35 years of ups and downs, we are still moving forward.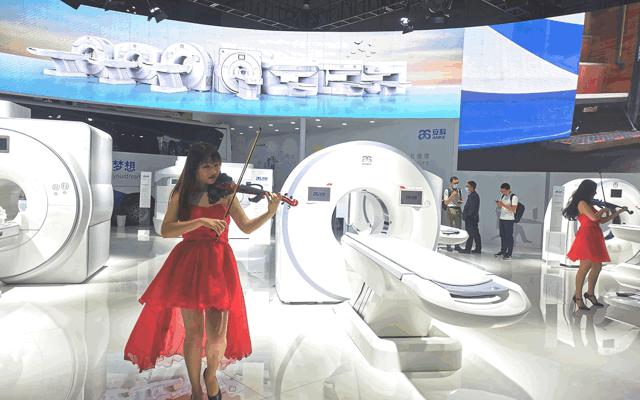 For 35 years, ANKE is still young and still chasing dreams. Here, all ANKE employees express their sincere gratitude to CMEF. The future can be expected, ANKE come on!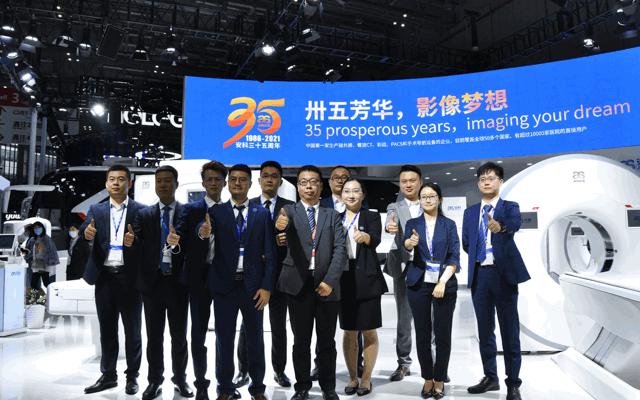 It's really regret we still could not meet our overseas friends in 2021, but we still prepared a 3D VR to take you have a virtual tour for ANKE@CMEF 2021. Click the VR link below to have a small virtual show. By the way, welcome to contact us through anke@anke.com if you have any cooperation willingness or interested in ANKE and products!
VR link: https://720yun.com/t/49vktydmOdm#scene_id=71925627
We can't wait more to see you guys again! Hope we can meet soon!