The 59th Annual Conference of the Royal Thai College of Radiologists and the Radiological Society of Thailand was held in Bangkok, Thailand, from 9-12 FEB 2023. As an annual exhibition set up by the Royal College of Radiology of Thailand, the 2023 RCRT, with the theme of "Redefining the Possibilities in Medical Imaging", attracted the participation of hundreds of insiders, including local radiologists, professionals and clients.
Based on the development of Thailand's medical industry in recent years, ANKE, as a proud leader of China's medical device industry, considers Thailand a market with great development potential and is honored to participate in RCRT 2023. We participated in the spirit of respecting radiation technology and experts, showcasing our latest products and technologies and discussing the latest technologies and achievements with participants.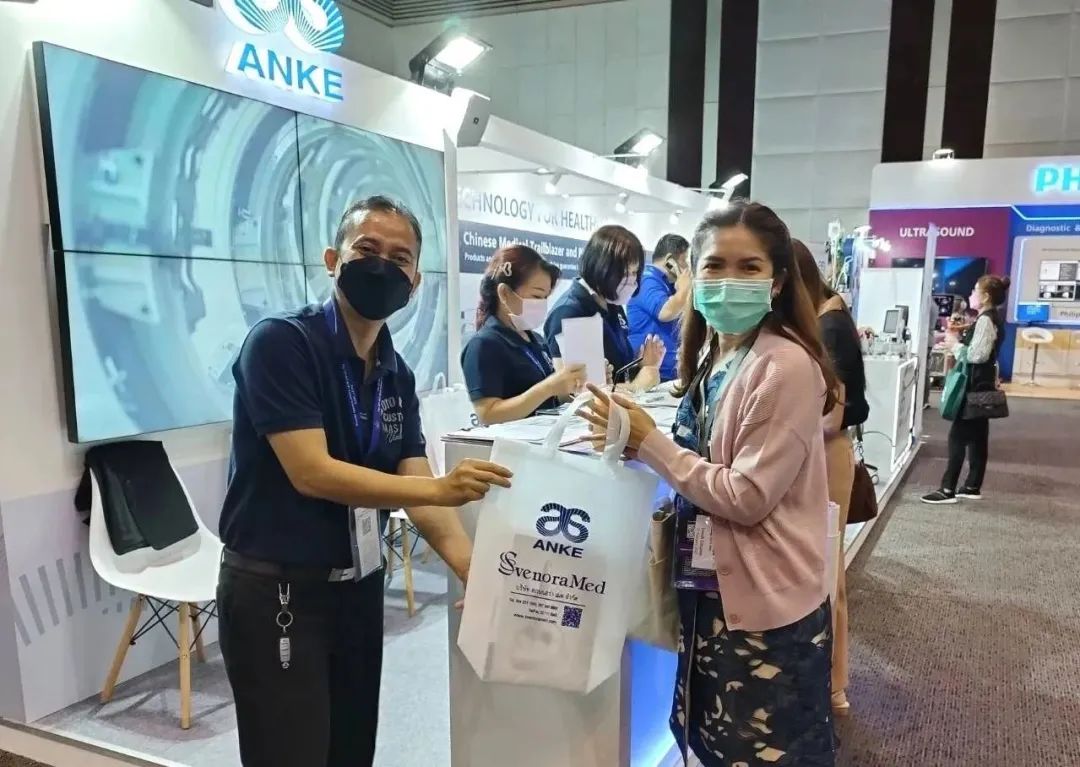 ANKE's advanced high-pressure ejectors in particular attracted the attention of many visitors. It has a convenient touch control screen, at the same time has a one-button KVO function, real-time pressure curve display function and Syringe insulation function, which all reflect ANKE's meticulous care for users.