At that time, multiple new products are set to be unveiled, including a 512-slice high-end CT scanner with innovative elastic spectrum imaging technology and a 16cm-wide ultra-high-definition OptiwaveTM detector; a 256-row ultra-high-end CT scanner with four million pixel display matrix, kV elastic switching spectrum imaging, and whole-body low-dose scanning capabilities; a high-performance large-aperture 1.5T MRI system with cloud coil, and cloud sensing technologies; a 3D slicing digital mammography machine with DBT technology and AI-assisted diagnosis function. Additionally, China's first multi-degree-of-freedom O-arm CT scanner will make a major debut!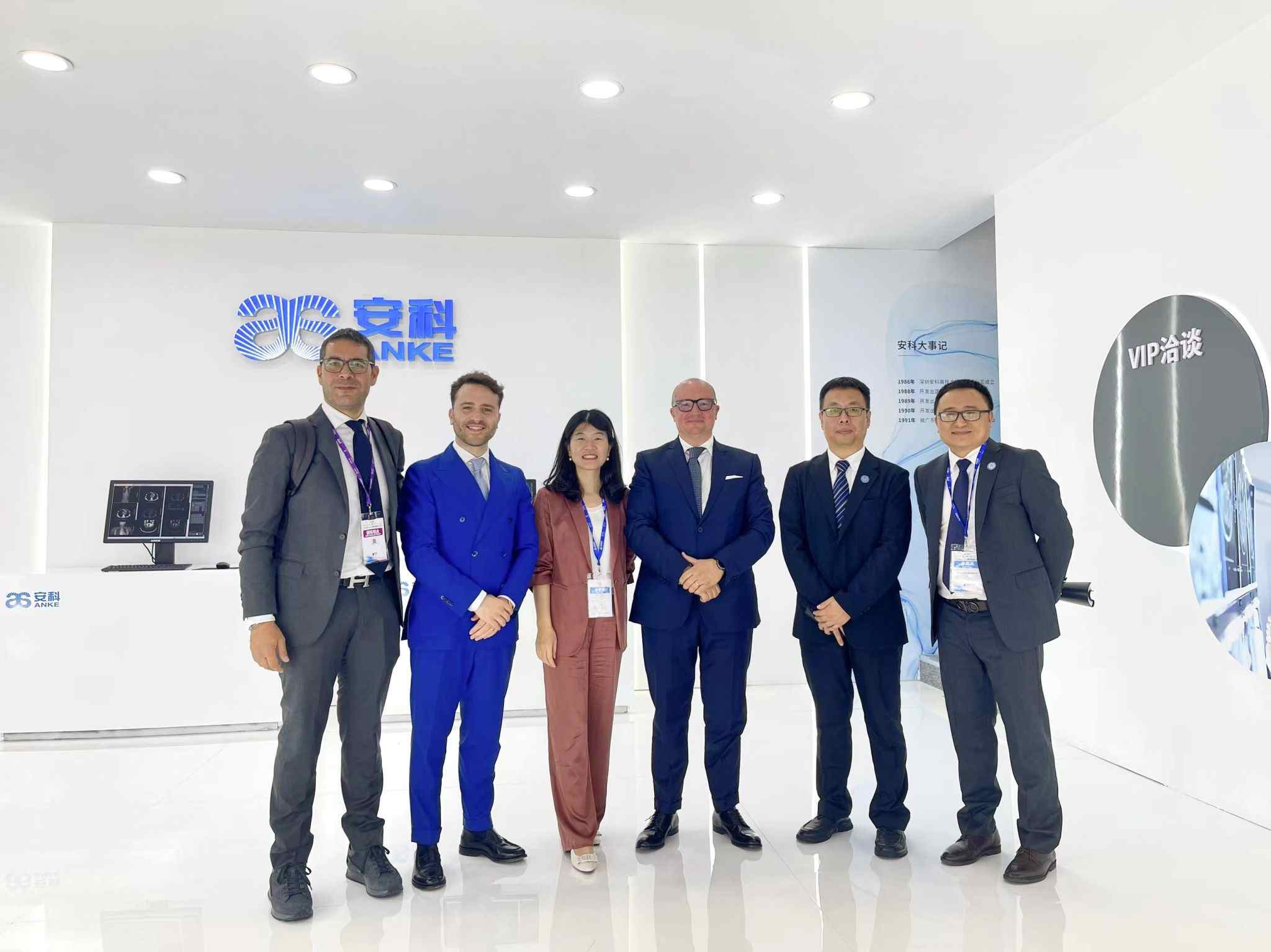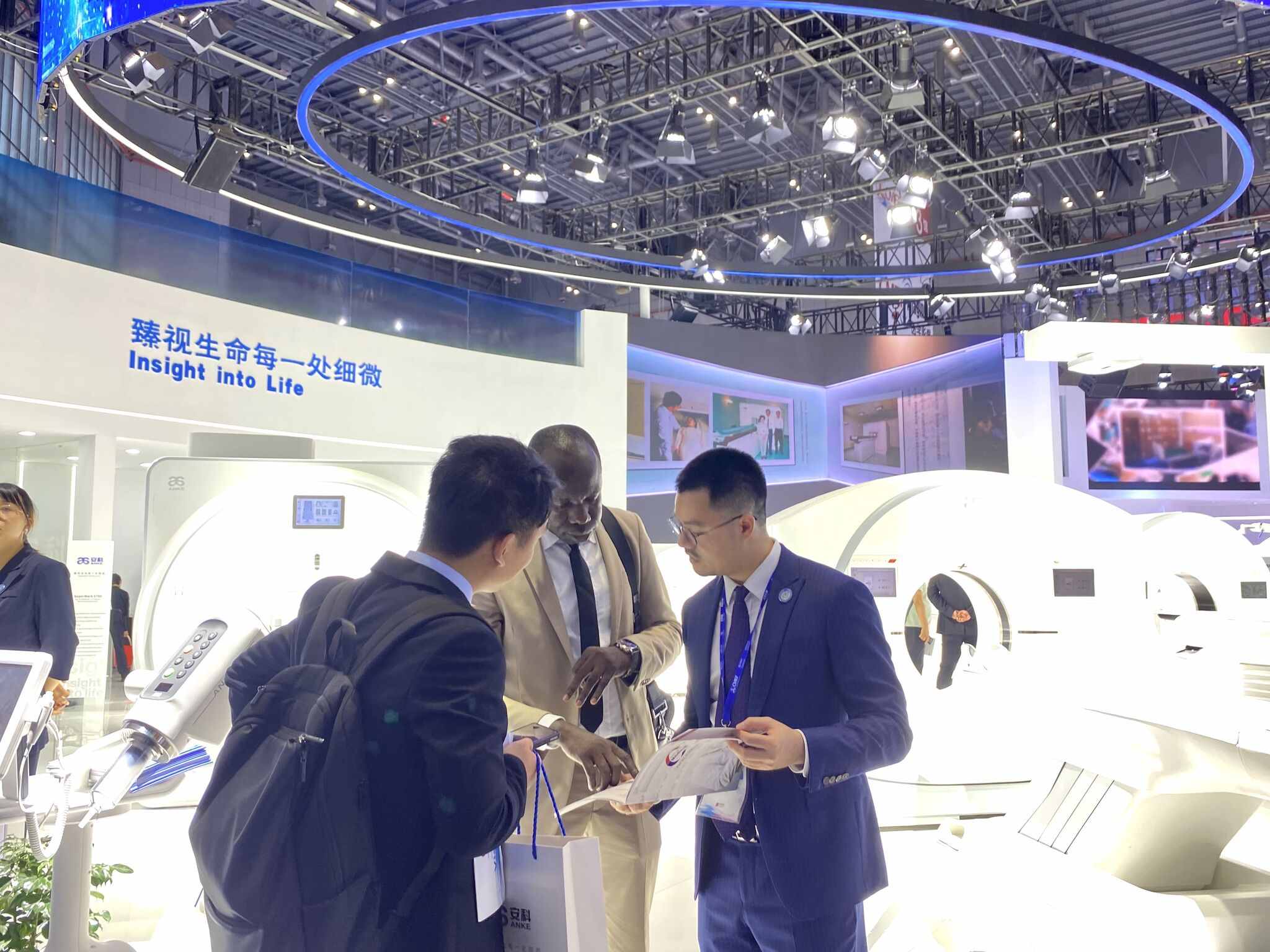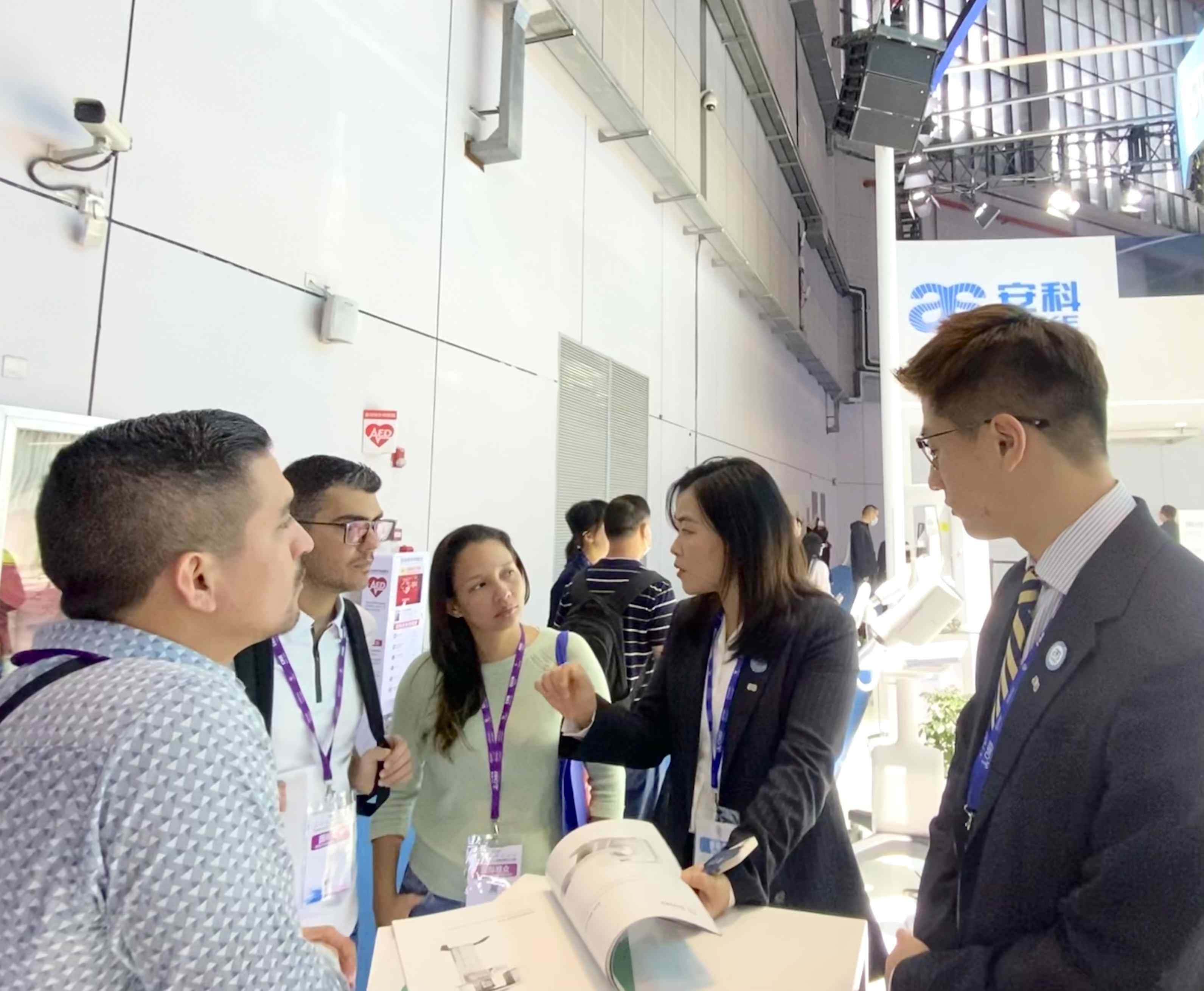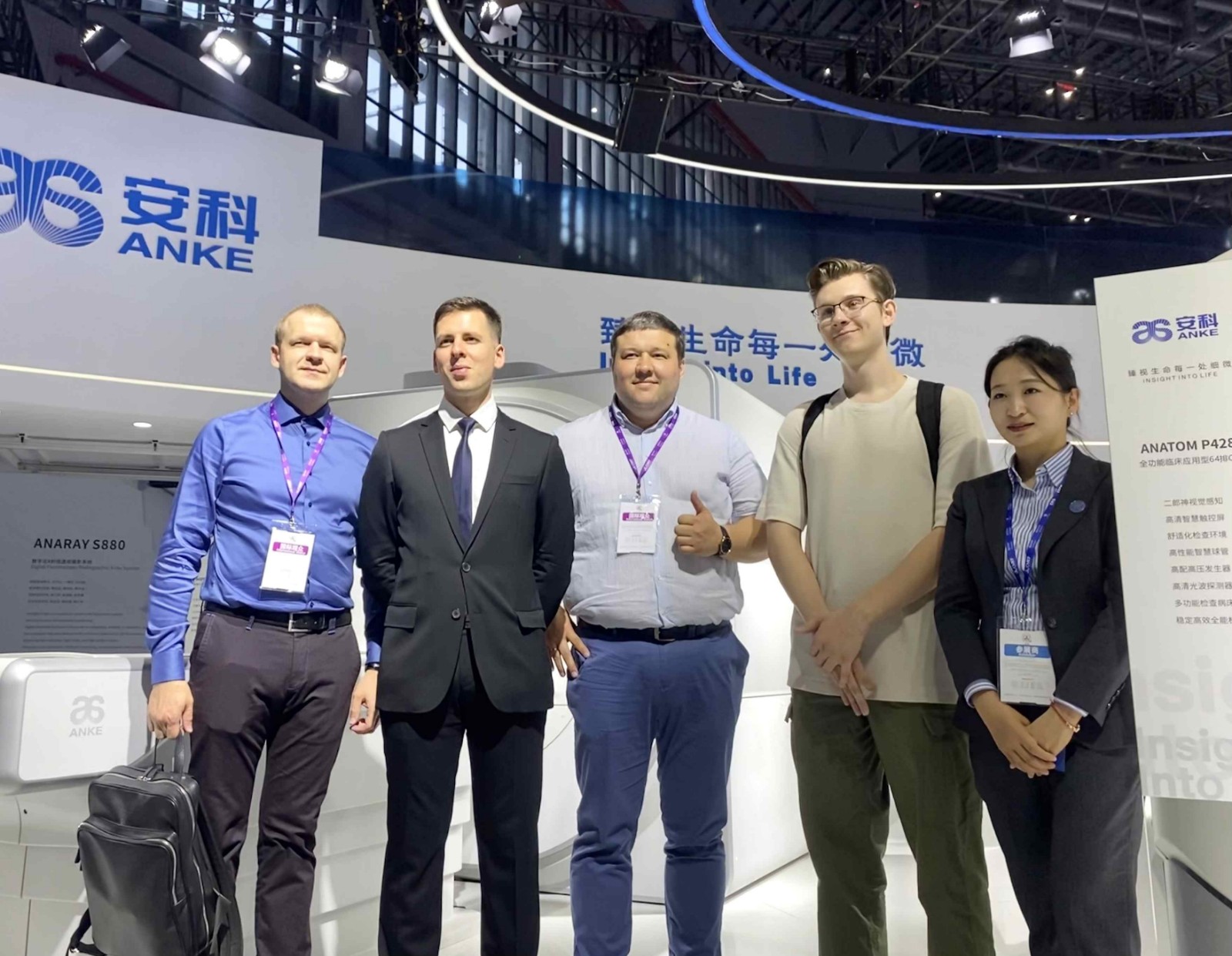 The products exhibited at this event have attracted the attention of professionals from multiple countries around the world, showcasing ANKE's cutting-edge research and development capabilities and humanized clinical solutions to the world. They have received unanimous praise from international clinical experts and industry elites. Clients from Europe, Americas, and Africa expressed their recognition of the products and clinical solutions after being introduced by on-site professionals. European clients highly praised our permanent magnet products and stated that they are the first and the best in China. Numerous dealers and clients from the Asia-Pacific region have shown great interest in the exhibited products and expressed their intention for further cooperation.
Currently, ANKE adheres to becoming a world-class imaging equipment supplier, and every step ANKE takes in its development is striving towards world-class standards. Internationalization and globalization are the development trends of ANKE. ANKE has set up two offices overseas (in Egypt and Kazakhstan) and will establish 11 offices worldwide to provide customers with high-quality products and services. In the future, ANKE will continue to explore the road of medical innovation based on the needs of domestic and foreign customers, and actively promote the development of the medical imaging industry.